Welcome to The Magic Door Store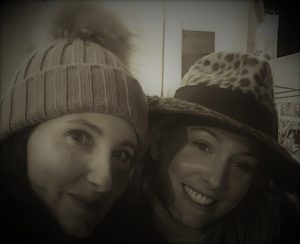 We are two friends based in rural Norfolk, we met through mutual friends about six years ago and have been besties ever since, Leanne even becoming Charlie's daughter's Godmother.
Together we wanted to create a magical environment for children to play in using their creativity and minds, so we came up with The Magic Door Store! It has taken a good year to turn our ideas into reality with lots more ideas bubbling away 😊
We take inspiration from our local surroundings which play a large part in the imagination play outside ideas. We feel we have created a brand that we are proud of and will hopefully grow in the years to come!
Our stylish, miniature Doors create a magical entrance for the fairies and elves to visit your home. Just imagine the excitement of exchanging little gifts and messages with your fairy and elf friends, and discovering tiny Magic Dust footprints on the floor.
Our doors are beautifully packaged and are available with a wide range of wonderful extras, including dress up, for your little ones to create magical stories.
We hope to unlock every child's imagination and bring some magic to your home.
Have fun,
Love Charlie and Leanne.